A continuance was granted in the case of the Crowley Lake woman accused of theft of public funds.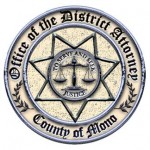 Debra Ray was in court Wednesday for her preliminary hearing. Her attorney requested a continuance of the hearing and the court granted the request based on Mrs. Ray's attorney's need for more time to prepare, according to Mono County District Attorney Tim Kendall.
The hearing was rescheduled for June 12, 2013.
Kendall had filed a 22-count complaint against Ray alleging the theft of public funds.  The complain claims Ray embezzled approximately $29,000 in funds from the Crowley Lake Mutual Water Company.  Ray pled not guilty and a public defender was appointed.
Earlier, Judge Mark Magit reduced the defendant's bail from $50,000 to $10,000; Mrs. Ray made bail.
Kendall had issued a press release which said that in late 2011, current board members for the Crowley Water Company reported a suspected embezzlement of public funds by Mrs. Ray who was also a member of the board.  She served as President and Treasurer.  During her tenure on the Board she had served a Treasurer for many years.
The complaint against Ray alleges that she embezzled public funds starting in 2008 and ending in 2011 when she was not re-elected to the Board.  The DA alleges that during those three years, Mrs. Ray was "drafting checks made payable to herself and her husband for work not performed and reimbursing herself for expenses that the Water Company had already paid to her."