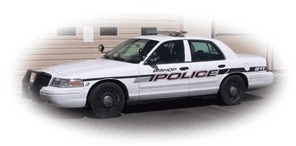 Press Release:
On Thursday at about 11:13 am, Bishop Police contacted two suspects on Main St. – Ryan William  Dunham, 33 and Charity Leeann Swangler, 34 – both of Lancaster.
An officer stopped them for a minor traffic infraction. In the course of the stop, officers were advised the vehicle had been reported stolen from the Lancaster area over a month ago. The California Highway Patrol, Inyo  County Sheriff's Department and INET responded to assist with the vehicle stop.
Officers took both Dunham and Swangler into custody and transported them to the Inyo County Jail.  Both face charges of Vehicle Theft and are waiting a court arraignment.