As the economy sits in hard times, record numbers of Inyo-Mono people have applied for help with their heating bills.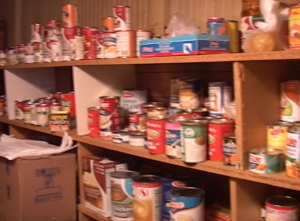 Inyo-Mono Advocates for Community Action, IMACA, warns that Congress may cut funds that would help the low income, disabled, seniors and other vulnerable people here.
As IMACA officials start a series of town hall meetings, they have asked the public to attend to learn more about potential cuts. Officials say that with a 1/3 reduction in funding for 2011, hundreds of local families could be without a dependable source of heat.
Officials say Congress has also proposed significant cuts to community block grants which help provide services to the low income. These funds help IMACA run its food bank, housing programs and other services.
IMACA Community Services Director Jane McDonald said, "Congress needs to hear why these services are important to our community and what will happen to people in the current economic crisis if their safety net is eliminated."
Town Hall meetings will happen Tuesday in June Lake at 4pm at the community center, Mammoth Lakes at 5:30pm at the Community Connection for Child Care on Old Mammoth Road, Wednesday at 9:30 am at the same place in Mammoth and at the Sierra Baptist Church in Independence. Wednesday at 10:30 am at the Big Pine Tall Hall; Wednesday at 1pm at the Bishop Senior Center and Wednesday at 5pm at the Inyo Council for the Arts. Wednesday at 12:30 pm at the Benton Community Center. More meetings next week, including Lone Pine. See the schedule on our website, www.sierrawave.net.
Town
Date
Time
Location
Walker/Coleville/ Bridgeport
Tuesday, March 8
1:00 pm.
Antelope Valley Senior Center 399 Mule Deer Road, Walker
Lee Vining
Tuesday, March 8
1:00 pm
126 Mono Lake Ave.
June Lake
Tuesday, March 8
4:00 pm
June Lake Community Center, 90 W. Granite Ave.
Mammoth Lakes
Tuesday, March 8
5:30 pm
625 Old Mammoth Rd.
Mammoth Lakes
Wednesday, March 9
9:30 am
625 Old Mammoth Rd.
Independence
Wednesday, March 9
9:30 am
Sierra Baptist Church, 346 North Edwards St (aka Rte 395)
Big Pine
Wednesday, March 9
10:30 am
Town Hall Senior Center, 150 W. Dewey St.
Bishop
Wednesday, March 9
1 pm
Bishop Senior Center
Bishop
Wednesday, March 9
5 pm
Inyo Council for the Arts, 137 South Main St.
Benton
Wednesday, March 9
12:30 pm
Benton Community Center, 58869 Highway 120
T ecopa
Thursday, March 10
1 pm
Tecopa Community Center, 400 Tecopa Hot Springs Rd.
Darwin
Friday, March 11
10 am
Outside IMACA Trailer
LonePine/Keeler/Cartago /Olancha
Wednesday, March 16
1:30 pm
Statham Hall 138 Jackson St., Lone Pine
LonePine/Keeler/Cartago /Olancha
Wednesday, March 16
5 pm
Statham Hall, 138 Jackson St., Lone Pine
For
more
information,
call
IMACA
at
800-541-1822.