More Swine Flu in the Eastern Sierra. Public Health Officer Dr. Rick Johnson reported the first laboratory confirmed case of swine flu or H1N1 flu in Inyo County. This comes on the heels of four confirmed cases in Mammoth Lakes.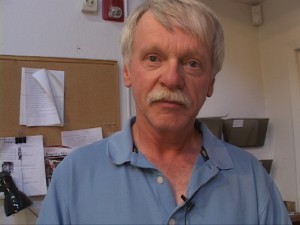 Dr. Johnson said that the new finding emphasizes the fact that the swine flu bug is thriving in our community and will likely be here all summer. Dr. Johnson said that there are undoubtedly more cases already in Inyo County.
H1N1 laboratory confirmed cases number nearly 100,000 in 100 countries. Dr. Johnson said that it is estimated that for every laboratory confirmed case, there are at least 20 other cases that have not sought medical care and have not been tested.
Dr. Johnson also said public health officials are actively planning a response for the fall flu season stepping up surveillance once school starts, for one. Officials also expect an H1N1 flu vaccine later in the fall.
Dr. Johnson repeated his advice. People with flu-like illness, fever with a cough or sore throat should stay home. Those at risk should consider the risk of exposure when in public gatherings.
Cover your cough and sneeze in a tissue or the fold of your arm. Wash hands often with soap and water or use a hand sanitizer. Avoid touching your eyes, nose or mouth. Thats how germs spread.
Avoid sharing personal items with ill people. Keep your distance from people who are coughing.