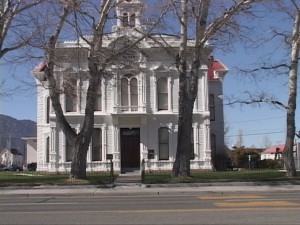 For Mono County – the June 3rd election races have shaped up for two Supervisor Districts, the Sheriff and the Assessor. For Inyo County – there are election races for District Attorney and Supervisor District 1. The deadline for filing petitions in lieu of filing fees is February 10th.
Last go around for Mammoth's Supervisor District 1 saw Supervisor Larry Johnston beat his opponent, Bill Sauser, by just a couple of votes. Sauser will try again. He has taken out papers for signatures. So has Supervisor Johnston.
In the District 5 Supervisor race, a familiar political name has returned. Former Town Councilman Kirk Stapp will go for the Supervisor's seat. Stacy Corless had earlier taken out papers for the same seat. Corless is executive director of the Mammoth Mountain Community Foundation. Current District 5 Supervisor Byng Hunt announced he would not seek re-election.
Sheriff Ralph Obenberger does seek election and so does Mammoth Police Reserve Officer Ingrid Braun. Assessor Bob Musil will run. Barry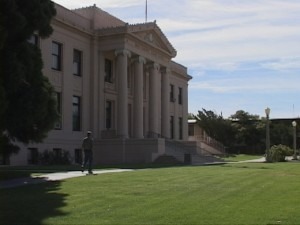 Beck is his opponent. Other elected officials are running unopposed at this point.
In Inyo County – Three candidates have now taken out papers to run for Supervisor District 1, currently Supervisor Linda Arcularius's seat. Candidates are David Tanksley, Bill Stoll, and Dan Totheroh. So far, Supervisor Rick Pucci will run unopposed in District 3. Tom Hardy will run for District Attorney and his Assistant DA Joel Samuels will oppose him.
Petititons are due in February 20th at 5pm. Nomination papers become available February 10th and must be returned by March 7th. Mammoth Town Clerk Jamie Gray has just issued a Notice of Election for three seats on the Mammoth Town Council – the ones held by Mayor Rick Wood, John Eastman and Matthew Lehman. As with other offices, the nomination period and paperwork begins February 10th and ends March 7th unless an incumbent does not file which lengthens the deadline by five days. For questions, call Clerk Gray at 934-8989, extension 267.