John Thomas Christiana, the man arrested in connection with a series of vandalized cars parked at local trailheads, remains in legal limbo as he awaits a hearing on whether or not he is competent to stand trial for the criminal charges.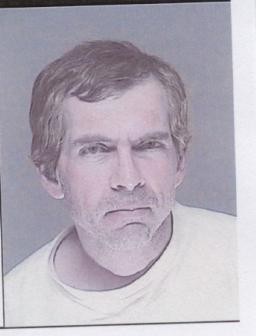 At last word the 47 year old had undergone psychological evaluation. A mountaineer who has climbed Everest, Christianas myspace blog stated that he thought the US Government had planted a chip in his brain to read his thoughts. Assistant District Attorney Mark Johnson reports that criminal proceedings have been suspended until a jury or the court makes a determination as to the competency of Christiana.
Christiana was arrested in September after officers noticed a strong smell of gasoline near the Lone Pine School. Officers say that the suspect was in possession of a vehicle reported stolen in July. Containers of gasoline were found in the vehicle, according to deputies.
So far Christiana has been charged with grand theft, vehicle theft, burglary, and receiving stolen property, along with possession of a stolen pistol, and vandalism. He remains in custody.
At the time of arrest, there was much public speculation that Christiana was connected to the fire that burned the Schulman Grove Visitor Center to the ground. Whether this fire started accidentally or was intentionally set is not known. Christiana has not been charged in relation to this fire.
The case is set to be in court again Tuesday.