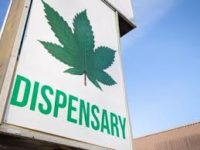 Nobody can claim Bishop rushed into allowing commercial cannabis operations within town limits. But, four years after Prop. 64 legalized commercial marijuana in California, the Bishop City Council will get its first look at a town ordinance allowing and regulating commercial operations. Here are the highlights of that ordinance, reflecting two passes through the Bishop Planning Commission. The 80-plus page document is available on the City's website as part of the May 24 agenda packet.
Application requirements include certification from the Planning Director that the location is not within 600-feet of schools or daycares, a Cannabis Business Permit and an approved Development Agreement with the City.
Before opening, a Bishop business license, building permits and inspections, certification from Planning the business meets city requirements, demonstrated right to occupy and use the property, an agreement indemnifying the City, proof of insurance and payment of all costs for processing the permit must be provided.
Hours are limited to 8 a.m. to 8 p.m. There are restrictions on consumption onsite; sales must be tracked; background checks plus a whole slew of records must be maintained.
Signage requires City approval.
Security measures include cameras, secured storage, panic buttons, a professionally installed security system, buzz-in entry (but no secret pass word) and licensed security personnel.
The City must be notified of any discrepancies in inventory, theft, loss or other signs of criminal activity.
Displayed product is limited to what is reasonably anticipated to be sold on a daily basis.
A community relations contact is also required to be available to everyone within 100-feet of the business. The contact is to provide quarterly updates on any concerns for the first year of operation.
The operation has to contribute to health or other qualified organizations for educational materials pertaining to risks of cannabis abuse.