In Mammoth Lakes word circulated that former Mammoth Police Sergeant Eric Hugelman would go back to work at the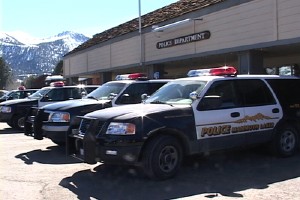 Mammoth Police Department. Hugelman's attorney said, "There is some truth to that rumor."
Former Police Chief Randy Schienle had terminated Hugelman after an internal investigation. Hugelman's attorney, Rob Sergi, had earlier stated that Hugelman was fired as a result of his alleged involvement in a brawl at Rusty's Saloon in Bishop. Charges of distrubing the peace against Hugelman were utlimately dismissed.
Hugelman appealed his firing, and a hearing officer overturned the termination. His attorney has been involved in discussions with town officials. Mr. Sergi had told us that his client wanted to go back to work at MLPD.
Sergi now says that to his knowledge, the Town will not appeal the hearing officer's decision on Hugelman. Sergi said that the Town had "made overtures to bring him back to work. That's still pending," he said.
Bottom line – Hugelman's attorney said there is some truth to the rumor that his client will go back to work in Mammoth. Other informed sources said that the test to qualify for the sergeant's vacancy in the MLPD was halted, but it is not known if the whole process was stopped to accommodate Hugelman's return.
When asked about Hugelman, Mayor Skip Harvey said that his return to the MLPD is a "possibility", but he said he couldn't say for sure until he knows where Chief Dan Watson stands. The Chief is out of town for most of this week. Acting Police Chief Karen Smart said, "Our understanding is they are finalizing paperwork and at some point in time, Eric Hugelman is supposed to come back to work at the MLPD. It will happen," said Officer Smart.