CHP news release
California Highway Patrol Bridgeport Area is investigating a traffic collision that occurred on Saturday, January 20, 2018, at approximately 3:34 PM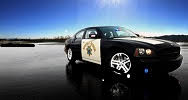 The head on collision occurred on US 395 at Highpoint, a two lane highway separated by solid double yellow lines, south of the California / Nevada State Line.
A 1997 Ford F-250, driven by James Howard, a resident of Reno NV, was traveling north on US 395 at a speed yet to be determined.  For reasons unknown, the Ford traveled into the southbound traffic lane.
At the same time, a 2006 GMC Yukon, driven by Sherlan Tems, a resident of Coleville, was traveling south on US 395 at a speed yet to be determined.  The Ford collided head on with the GMC within the southbound lane. Ms. Tems sustained fatal injuries and was pronounced deceased by Mono County Paramedics.
Mr. Howard sustained major injuries and was airlifted to Renown Hospital in Reno NV. Both Ms. Tems and Mr. Howard were the sole occupants of their vehicles and were wearing seatbelts. The use of alcohol or drugs does not appear to be a factor in this collision.