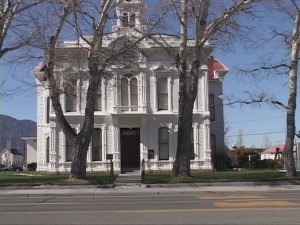 Jack Colby of Mammoth Lakes was arrested in September and faces charges of felony possession of a controlled substance for sale and a prior 1993 strike conviction for assault with serious bodily injury. A preliminary hearing in this case is set for November 19th. Meanwhile, Colby and the District Attorney's office are in settlement talks.
Mono County Narcotics Task Force agents reported that they had worked with the Sheriff's Office and Mammoth Police in an investigation on a case that involved the sale of cocaine in Mammoth Lakes. As a result, MONET served a search warrant and arrested the 70-year-old Colby on suspicion of sales of cocaine.
Agents said they seized more than $19,000 in cash which they said came from narcotic sales. Officers said they also recovered scales, packaging materials, over one and a half pounds of cocaine, one gram of methamphetamine and a small amount of marijuana.
In addition to drug charges, Colby faces the potential of a doubled sentence. District Attorney Tim Kendall had earlier explained that if a defendant has a prior felony and is convicted of a new felony, the court can double the sentence given for the new offense. In Colby's case, if found guilty he could receive 2, 3, or 4 years on the drug charges. Any sentence could then be doubled by the Court because of his earlier assault conviction.