After a lengthy investigation, the Mono Narcotics Team arrested long-time Mammoth local 59 year old Tim Didriksen for allegedly dealing cocaine. MONET Investigator John Madrid reports that Didriksen was arrested on Monday evening, when officers pulled over his vehicle at 203 and Meridian.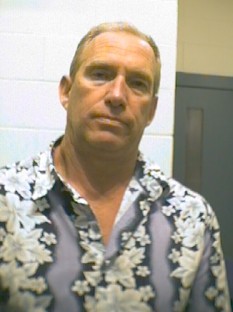 Investigator Madrid explained that officers found Didriksen in possession of a small amount of cocaine, and previous investigations led officers to arrest the man for dealing as well as possession.
Assistant DA Tim Kendall reports Didriksen has been charged with 5 counts related to dealing cocaine. Kendall reports bail was set at $30,000.
Assistant DA Kendall said that Didricksen is alleged to have sold large quantities of cocaine for a couple of years. Investigator Madrid said that Didriksen had been convicted of similar charges in the 80s.
When asked about the prevalence of cocaine in Mammoth, Investigator Madrid said that in the last year he has seen a rise in cocaine activity in Mammoth. He also says that Methamphetamine is becoming harder to get.
Didriksen is scheduled to appear in court again next Tuesday.