Press release
Join the Mono County Sheriff's Office and the Mammoth Lakes Fire Department on Friday, March 15, 2019, at 3 p.m. for a St. Baldrick's event at Mammoth Lakes Fire Station 1, 3150 Main Street. Sheriff Ingrid Braun and several deputies are shaving their heads in support of funding childhood cancer research. Before her head is shaved, Sheriff Braun will cut off her 20 inches of hair to be donated to a charity that creates wigs for kids who have hair loss.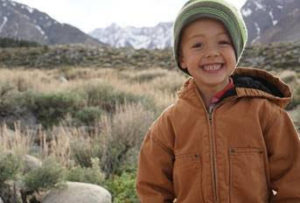 The St. Baldrick's Foundation is a volunteer and donor powered charity committed to supporting the most
promising research to find cures for childhood cancers and give survivors long and healthy lives. Our event honors a local 6-year old boy, Bodhi, who was diagnosed in February with Stage 3 Burkitt's Lymphoma, a rare and fast-growing cancer that, when found in Bodhi, was doubling in size daily. Due to the rarity of this disease, it is of the utmost importance to Bodhi's mother to raise awareness and fund childhood cancer research in hopes of preventing future little ones from experiencing such burdens.
This event is open to the public, who are encouraged to come watch the shaving, support Bodhi and his family, and donate whatever amount they can. Anyone interested in also having their head shaved can email our St. Baldrick's coordinator at [email protected] for more information.
To learn more about our event, visit our St. Baldrick's page at:https://www.stbaldricks.org/events/MonoCountyShave2019
To learn more about Bodhi, visit his St. Baldrick's page at:https://www.stbaldricks.org/kids/mypage/9149
Bodhi also has a gofundme account to support him and his family during treatment. Any excess funds will go toward childhood cancer research. https://www.gofundme.com/bodhisbattleagainstburkitts