For more than 35 years, Doug Nidever has lived in June Lake, offered expert climbing guide service, served on Search and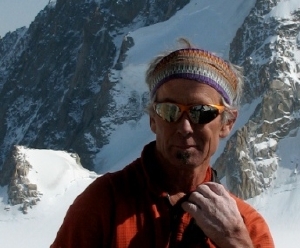 Rescue and other community projects. On Friday, Nidever suffered a stroke and heart attack at his home, according to friend Dean Rosnau.
Nidever was Life Flighted out of the Eastern Sierra to Renown Medical Center in Reno where he remains in critical but stable condition. Friends said doctors are working to diminish extensive blood clots throughout his body that pose obvious risk to further complications. Family and friends remain at his side at Renown.
Doug Nidever is well-known for his climbing guide expertise on his own and for the Yosemite Mountaineering School. Friends said Nidever recently spearheaded an effort to create a fine ice rink on Gull Lake in memory of his late son, Layton.
Friends say that to offset some of the serious medical costs, a benefit account has been established at Union Bank of Mammoth Lakes. Contributions can be made by check or use of Paypal. Checks should be made out to account number 3720028580. Write Nidever Benefit in the memo line. Mail to Union Bank P.O. Box 2729, Mammoth Lakes, CA, 93546.
To use Paypall, go to [email protected]