The Inyo County Board of Supervisors has appointed Danielle Sexton as Clerk-Recorder and Registrar of Voters, effective July 1, 2021. A Special Board of Supervisors meeting was held June 29, 2021, to interview candidates and the Board decided to select the candidate immediately, considering the possibility of a gubernatorial recall election as early as September. Mrs. Sexton will serve in this interim role for the remainder of the election term, ending in December 2022.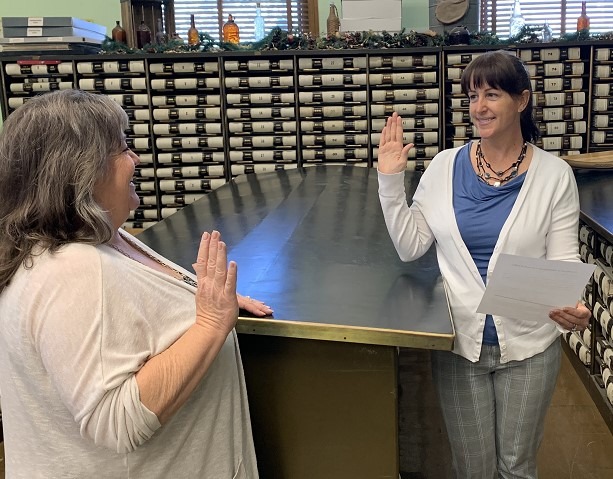 Danielle is a life-long resident of Inyo County and has served as Finance Manager with Inyo County Superior Court for fourteen years. She brings much experience and knowledge with her in fulfilling this position. While she values her experience at Inyo Court, she feels honored by this selection and is excited about her new role to serve our community.
"The Clerk-Recorder's Office is thrilled to welcome Danielle Sexton as the New Clerk/Recorder and Registrar of Voters. Her reputation and professionalism will be a valuable asset to our department," said Michele Hartshorn, Assistant Clerk-Recorder.
As the incumbent, Sexton can run to be elected to the position in the June 7, 2022, Direct Primary Election.