"All the issues and accusations are a result of a town that doesn't play by the rules." That's what Mammoth Town Councilman Skip Harvey said about the current state of affairs. He named the big Clearwater project slated for Old Mammoth Road and how the town handled it as one of the problems.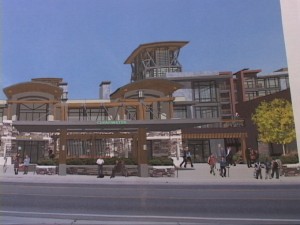 Harvey said there is "an immense amount of mistrust." The Clearwater project, he said, pushed beyond code on height and density. Even though it's not decided, Harvey said the fact that the Town Council left the door open to go beyond the rules means it will probably happen. Harvey said history shows that once you open the door, it becomes reality. The Councilman said that Mammoth should have done a district plan of the area as promised.
John Walter of Advocates for Mammoth also said that a district plan for Old Mammoth Road would have helped settle on heights and densities. Instead, he said, it's kind of like "spot zoning."
Walter said many joined the Advocates to petition against the project. "We didn't have to convince anybody to sign up," he said. "The project is too tall, too big and in the wrong place." The Town denied the petition, and the Advocates will now look into other aspects of the project.
The majority of the Mammoth Town Council did support the Clearwater project with more discussion to come on height and density.