(Provided by Jen Daugherty, Associate Planner, Town of Mammoth Lakes)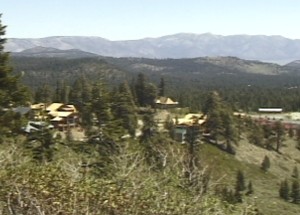 Mammoth Lakes, CA – When the Town of Mammoth Lakes experiences periods of clear, cold, and calm weather with minimal breeze, the air quality deteriorates. Wood smoke from fireplaces and stoves cannot dissipate, and sometimes builds up to unhealthy levels that could have serious health consequences. To keep our air as clean as possible, please do your part by following these simple steps:
▪    Only burn clean and hot fires
▪    Check your chimney periodically for emissions (if smoke is clearly
visible, then your fire needs more air, the wood is not dry enough,
or the wood is not split small enough)
▪    Call (760) 934-1010 for any wood burning restrictions
▪    Abide by the "no wood burning" days restrictions
The Town of Mammoth Lakes continually monitors air quality, and will announce "no wood burning" days when air quality is forecast to approach unhealthy levels. To find out if wood burning restrictions have been announced, please call (760) 934-1010, listen to local radio announcements, or sign up for air quality notifications via the Town's Notify Me feature at http://www.ci.mammoth- lakes.ca.us/list.aspx.
Thank you for your understanding and cooperation.