Before there was Buffy, there was Van Helsing. Starting Thursday night, the book that launched them all, Bram Stokers Dracula, will be performed on stage in Mammoth Lakes.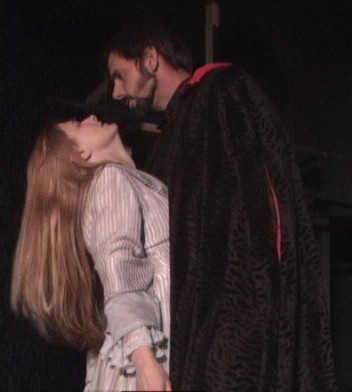 Locals cast as Jonathan Harker, Mina, Lucy, the lunatic Renfield and of course the main man Dracula all take to stage for this Halloween season production.
There is a bit of partial nudity in this production, though Shira Dubrovner, Artistic Director of the Mammoth Public Arts Center, says that if you blink your eyes you might miss it.
Opening night for Dracula is Thursday, October 18th. The play runs through October 31st. Showtimes are 7:30 pm on Thursday, Friday, and Saturday with Sunday matinees at 4:30 pm. There is also a special Halloween Show that starts at 7:30pm as well. Tickets are $20 and due to an issue over installation of the new theater chairs, viewers will sit in the old plastic chairs. Dubrovner says that to help with the chair issue, people who bring their own seat cushion get a free glass of wine.
For more information, call 934-1900 or stop by the box office at 549 Old Mammoth Road across from the police station.