After 30 years of service, Bishop City Administrator Rick Pucci will leave his job and if he wins the Third District Supervisors race he will have a new place to go. Meanwhile, a search firm goes through the paces to find a new administrator for Bishop.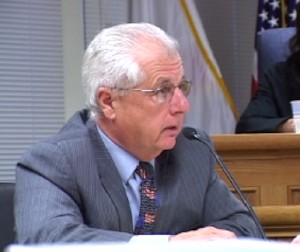 Pucci said that the filing deadline for the job is May 7th. Avery and Associates, the City's search firm, will screen resumes after the deadline and then schedule one-on-one interviews. The firm will identify the finalists by mid-june and then check references, Pucci said.
The firm will prepare a booklet with all of the information they have gathered and give it to the Bishop City Council at the end of June.
In a closed session in mid-July, the search firm will meet with the City Council and present their findings. Then at the beginning of August, Avery & Associates will interview the finalists before the City Council. They will bring back the top three or four finalists and do final reference checks.
Pucci said the announcement of the new administrator will take place around August 23rd with the new person on board by October 1st.
Avery & Associates has conducted other recruitments for the City of Bishop, including former Police Chief Joe Pecsi. Current Chief Kathleen Scheehan, Public Works Director Dave Grah and Community Services Director Keith Caldwell.