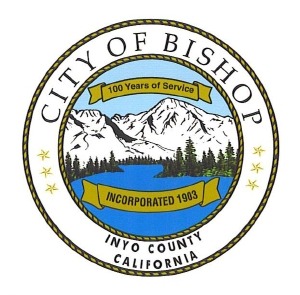 The City of Bishop will save money but some council members will lose part of their terms.   That's the decision the Council recently made about consolidation of the City's Municipal Elections and the County of Inyo General Elections.
Historically, Bishop has held Council and Treasurer elections in March of odd-numbered years.  Inyo County elections happen in November of even-numbered years.  The Council held a public hearing on the proposal to join City elections with County elections.  This move would save Bishop $17,000 per election but initially would cause three Council terms to be shortened by five months in order to match the next County election schedule.
Council member Susan Cullen at first thought Bishop should wait until 2014 but was later convinced to start the savings as soon as possible.  As a result of the Council's approval, which was unanimous, four terms will lose five months – those held by Mayor Laura Smith, Mayor Pro Tem Dave Stottlemyre, Councilmember Susan Cullen and Treasurer Bob Kimball.  Council elections will be held in November of 2012 instead of March, 2013.