SourceURL:file:///Users/benettkessler/Desktop/NEWS%20RELEASE%20-%20Volun%23BB34F8.doc
MAMMOTH LAKES POLICE DEPARTMENT IS RECRUITING VOLUNTEERS (Press Release)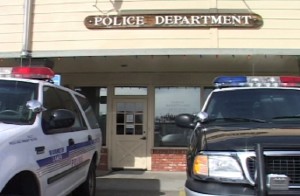 On June 19, the Mammoth Lakes Town Council approved the Police Department's  Volunteer Program.  So, the MLPD is recruiting volunteers!
Do you have some time to volunteer and give back to your community?  Are you interested in helping the Police Department keep Mammoth Lakes safe for our residents and visitors?  Would you like to learn more about your police department and spend time supporting your police officers?
If so, the MLPD Volunteer Program may be the place for you.  Volunteers are needed to perform administrative duties such as greeting and assisting visitors at the front counter, providing translation services, and data entry.  There will also be a Community Patrol where volunteers will patrol the streets conducting vacation checks, enforcing some parking violations, and assisting at crime and traffic collision scenes.  We are also looking for volunteers to reestablish the Neighborhood Watch Program.
The requirements for volunteers include that they must be at least 18 years of age, in good health, and pass a background investigation.
Volunteers will be required to attend an volunteer training academy to be scheduled some time in July.
Applications can be picked up at the Police Department, 568 Old Mammoth Road, Monday-Friday from 8 am until 4 pm.  Or you can request one by mail by calling (760) 934-2011.  Applications will also be available on-line in about one week.
This recruitment will be on-going, but an initial application deadline has been set for August 23.  There will be an orientation meeting on Tuesday, August 27 at 6 pm.