When the LADWP dragged its bureaucratic feet on the major mitigation measure for all of its groundwater pumping, citizens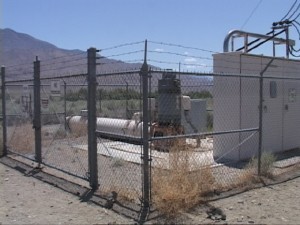 groups came to the rescue. The Owens Valley Committee joined with the local Sierra Club and Fish and Game to make DWP put water back in the Lower Owens River as they agreed to do in a formal memorandum. The groups went to court and won. Now the OVC continues its watchdog work on Owens Valley water issues.
The Owens Valley Committee now invites the public to a meeting Thursday evening to discuss current water concerns. OVC President Mark Bagley will talk about the Inyo/LA Long Term Water Agreement and the 1997 MOU that ended 25 years of litigation over LADWP groundwater pumping and how these documents affect current water management and mitigation of pumping impacts.
Bagley will also discuss how well these water policies work and which water issues remain at the top of OVC's list of concerns. The Committee will welcome questions from the public.
For more info, check out the OVC website at www.ovcweb.org or call Mark Bagley at 760-873-5326. The meeting takes place Thursday, December 9 at 6:30 pm at the White Mountain Research Station at 3000 E. Line St. in Bishop.