After realizing that they are unable to dip into the American Recovery and Reinvestment Act dollars that they thought they would be able to use for the Lake Mary Road Bike Path, the Town of Mammoth now finds itself in a balancing act of trying to hold off on as much work as possible, but still keep the contractor busy.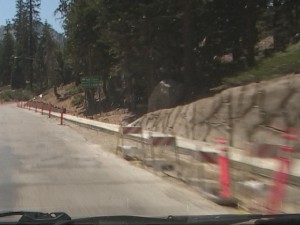 "What we discovered was that in order to use the $3 million stimulus money, we would have to come up with a match for it," explained Town Manager Rob Clark. "However, you can't count anything as a match until you have entered into the contract for the money."
Therefore, the approximately $9 million the Town has already spent on the project does not count. The Town does not have another $3 million to match, which is why they are now seeking a challenge grant of $500,000 from the Forest Service. The Town has STIP funds that would help them match against this. The challenge grant would allow them to pave the portion of the trail they have started minus the snowmelt infrastructure they planned to install under the pavement. The Town Council approved removing the snowmelt from the plans at their August 19 meeting. It is assumed that when the Mammoth Crossing project begins to build they will have to realign the pavement and could put snowmelt piping in then.
The Town was waiting to hear whether or not the Forest Service would allow the challenge grant. If they do, the Forest Service will have to then take the remaining $2.5 million and re-bid and redesign the remainder of the project in order to be able to use the stimulus money for the Lake Mary Road Bike Path.
As another option the Town is also still hoping to be able to transfer the STIP funds that it had earmarked for the extra access road at the airport to the bike path instead. They will return to the California Transportation Commission (CTC) on Sept. 10 for a final verdict on this proposal.