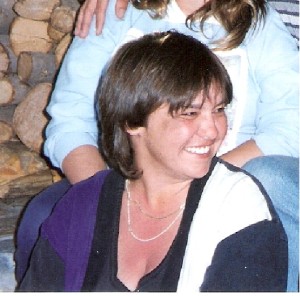 Former resident of Bishop, Cynthia ("Cindy") Allen, 51, died August 20, 2010, in West Hills, California following a short illness.
Ms. Allen was born on October 5, 1959, in Burbank, California, to Fred and Sandra Allen.
Cindy is survived by her sisters; Karen Brandt, Diane Allen, Teri Berner, Kimberly Flanagan, Chandra Neal, and her brother Ron Allen. She is also survived by her dear grandmother, Ruth Allen, many aunts and uncles, and her dear nieces and nephews. Her mother, Sandra Allen, preceded her in death and is now resting in peace at the East Line Cemetery in Bishop.
Many Bishop residents remember Cindy as the former owner of the Subway Sandwich shop in Bishop. She spent many years participating in the Mule Days Festivals and parades and supporting the Bishop High School. Cindy was very involved with the local Police Department as well, and the elderly care center. She would donate sandwiches regularly.
There will be a graveside burial service for Cindy at the East Line Street Cemetery on September 4th, 2010 at 1:00PM. All the members of the Bishop and the local communities that knew Cindy are invited to attend.