Cinco de Mayo is NOT the celebration of Mexico's Independence Day. That would be El Grito de la Indepedencia (The Cry of Independence), which is held annually on Sept. 16 in honor of Mexico's independence from Spanish rule in 1810.
Cinco de Mayo celebrates the country's freedom from a different oppressive European empire: France.
The date is observed to commemorate the Mexican Army's difficult victory over the French Empire at the Battle of Puebla, on May 5, 1862, under the leadership of General Ignacio Zaragoza.
In Mexico, the commemoration of the battle continues to be mostly ceremonial, such as through military parades.
But here In the United States, Cinco de Mayo has taken on a significance beyond that in Mexico. In the U.S., the date has become associated with the celebration of Mexican American culture.
"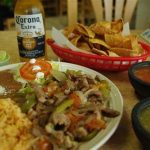 Cinco de Mayo" Translated = Party time! Celebrate with a cold bottle of Corona Elite served with a wedge of lime or lemon in the neck of the bottle to add tartness and flavor. Or choose one of the other, many great Mexican beers: Dos Equis, Tecate, Negra Modelo, or whichever brand you prefer.
In other words: PARTY TIME!!! Although where is questionable during this pandemic. A Zoom Cinco de Mayo Party?
Celebrate with Take-out in Bishop from Taco Bell, Amigos, El Ranchito, Taqueria Las Palmas, Astorgas, The Petite Pantry, La Casita, El Pollo Loco, or Tu Kah Novie.
In Mammoth Lakes, order Mexican food Take-out from Roberto's, Delicious Kitchen, The Loco Frijole, Gomez's, and Salsa's Taqueri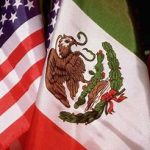 a. We've been told that Bridgeport's Burger Barn offers tacos, burritos, quesadillas, and other great Mexican food for Take-out as well.
If I missed any, please let us know in our Comments section!
BTW, would it surprise you to know that the Corona brand is one of the top-selling beers worldwide? Outside of Mexico, at least in the US, Corona Extra is the top-selling imported drink.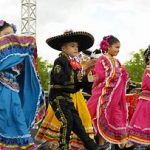 So, to all our friends, family, coworkers, and fellow-Americans that share a Mexican heritage, thank you for bringing the rich cultural heritage of faith, family values, great food, beautiful men and women, and children, and a great beer to across the Estados Unidos.
Remember, we are all in this together and "United We Stand, Divided We Fall"…and we don't suffer failure well in this country!