Christie Clark 1969 – 2017
Christie was born in Ridgecrest, California, on March 25, 1969. She moved to Bishop at the age of 3 months and has lived here ever since.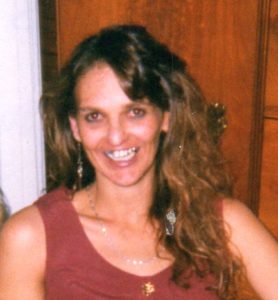 As a young girl she loved going with the family to get wood for the winter. She lovedcats, dogs and horses. As a young teenager, she was in local parades, fair functions, gymkhanas on her horse and loved all of it. When she graduated from high school she stayed here and her hobbies were camping, horseback riding andraising her dogs. Twenty years ago she survived a heart condition and lived eighteenyears longer.
Survived by her parents Jerry and Margie Clark, brothers Dale and wife Denise and nephew Joshua Clark, brother Danny Clark and nephew Bradley Clark.
Graveside service will be at East Line Street Cemetery, September 7, at 11 a.m.
After the service refreshments will be served starting at 1 p.m. at the Clark home,1811 Saniger, Bishop.