The man accused of burning down the Bristlecone Visitors Center entered a plea to arson and will be sentenced Tuesday.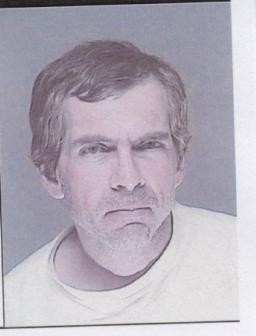 In 2008, John Thomas Christiana of San Francisco found himself in custody at the Inyo County Jail on numerous vehicle vandalism charges. The internet had revealed he was into mountaineering in a serious way. An online blog revealed that Christiana thought the government had planted chips in his brain to read his thoughts. Christiana was eventually charged with vandalism in Mono County and finally with the arson fire that destroyed the Bristlecone Pine Visitors Center in Schulman Grove. Almost two years later, he has now entered no contest pleas to one count of arson, one count of receiving stolen property and one count of carrying a loaded firearm.
Christiana is set for sentencing in Inyo Court tomorrow morning. The last two years involved reports of Christiana vandalizing cars in the Big Pine Creek area, including broken windows and a cut brake line and gas lines. Officers accused him of breaking into a DWP cabin above the trailhead. Officers said they found Christiana with jewelry and firearms taken from that cabin.
Officers also reported that they found containers of gasoline in Christiana's car. He was finally charged with arson. Issues of competency to stand trial came up during the course of court hearings. He was initially found incompetent to stand trial in Inyo but did go to court in Mono on vandalism charges.
Eventually, Christiana was deemed able to stand trial in Inyo. He served as his own attorney. He will appear Tuesday for his sentence.