CHP press release
The California Highway Patrol (CHP) Bridgeport Area has scheduled a driving under the influence (DUI) and driver license safety checkpoint on August 9, 2019, in Mono County. Funding for this program was provided by a grant from the California Office of Traffic Safety, through the National Highway Traffic Safety Administration.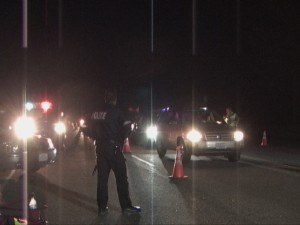 The purpose of a sobriety checkpoint is to deter impaired driving, remove impaired drivers from the roadways, and educate the public regarding the dangers of impaired driving.
Unfortunately, impaired driving remains a major traffic safety issue. According to the National Highway Traffic Safety Administration's (NHTSA) Website, in 2012 more than 10,000 people were killed nationally in alcohol-impaired traffic collisions. NHTSA estimates alcohol-impaired traffic collisions cost an estimated "37 billion dollars annually".
"All too often, members of our community are senselessly injured or killed on our local roadways by intoxicated drivers," said Lieutenant Chuck Mairs, CHP Bridgeport Area Commander. The goal of the CHP is to ensure the safe passage of each and every motorist by targeting roads where there is a high frequency of intoxicated or unlicensed drivers. A sobriety/driver license checkpoint is a proven effective tool for achieving this goal and is designed to augment existing patrol operations.
In an effort to reduce impaired driving, the CHP employs sobriety checkpoints to raise awareness and remove impaired drivers from the roadway. Please, don't become a statistic. Always plan ahead and designate a sober driver.