– CHP press releases
The California Highway Patrol (CHP) Bridgeport Area has scheduled a sobriety checkpoint for Friday, July 11, 2014, in Mono County.  Funding for this program was provided by a grant from the California Office of Traffic Safety, through the National Highway Traffic Safety Administration.  The purpose of a sobriety checkpoint is to deter impaired driving, remove impaired drivers from the roadway and educate the public regarding the dangers of impaired driving.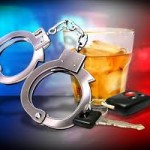 Unfortunately, impaired driving remains a major traffic safety issue.  According to the National Highway Traffic Safety Administration's (NHTSA) Website, in 2012 more than 10,000 people were killed nationally in alcohol-impaired traffic collisions.  NHTSA estimates alcohol-impaired traffic collisions cost an estimated "37 billion dollars annually".
Unfortunately, what cannot be captured in the statistics is the lasting impact an impaired driving event has on those involved.  R. D. Cohan, commander of the CHP Bridgeport Area, wants to remind residents, "Even though we live in small communities we are not immune to the effects of DUI drivers.  Over the last few years Mono County has seen a steady increase in DUI collisions.  In 2013, DUI traffic collisions were up 64 percent from 2012.  When 2013 is compared with statics for the three year period from 2010 to 2012, DUI traffic collisions were up 125 percent.  This is an unacceptable trend".
In an effort to reduce impaired driving, the CHP employs sobriety checkpoints to raise awareness and remove impaired drivers from the roadway.  Please, don't become a statistic.  Always plan ahead and designate a sober driver.
###
On Wednesday, July 9, 2014, at approximately 9:00 A.M, Mr. Mark Leniham, age 43 of Coleville, California, was driving a 1999 GMC Suburban northbound on Eastside Lane at an unknown speed.
Mr. Leniham stated that he had fallen asleep and drifted off the roadway and onto the dirt shoulder, causing his vehicle to rollover and land on its roof, causing Mr. Leniham to sustain minor lacerations.
Rescue personnel from Antelope Valley Volunteer Fire Department, Mono County Paramedic Fire/Rescue Medic 1 (stationed in Walker) and multiple personnel from the California Highway Patrol's (CHP's) Bridgeport office responded to the scene.
Due to Mr. Leniham's condition, he was transported to the Carson Valley Medical Center in Gardnerville, Nevada, to be evaluated and treated for his injuries.  This collision remains under investigation.  Preliminary indications are that alcohol and/or drugs were not a factor in this collision.