According to Southern California news sources, a 7 year-old Lee Vining boy was rushed to a hospital with major injuries following a hit and run accident.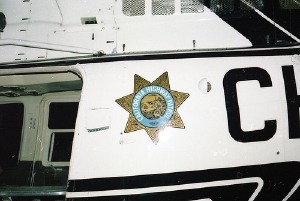 Reports said that a crash in Santa Clarita caused major injuries to a 7 year old Lee Vining boy who was rushed to Henry Mayo Newhall Memorial Hospital.  The driver of the car carrying the boy was listed as a 30 year-old woman, also from Lee Vining, who escaped injury.  Another passenger in the car, a 67 year-old man from Pescadero, California, suffered minor injuries.
News reports said that the driver of the other car involved in this wreck fled the scene, made it to a home in Inglewood 40 miles away where he was later arrested on suspicion of felony drunk driving and felony hit and run, according to the California Highway Patrol.  Officers said that the man arrested, Edwin Fuller, 33, was involved in a crash with a 2011 Nissan carrying the people from Lee Vining, who were not identified.  The accident took place on the Golden State Freeway near state route 126.
The CHP said that after the accident, Fuller and his passenger jumped over the chain link fence bordering the freeway.