CHP press release
SACRAMENTO, Calif. – A celebration 90 years in the making is underway at the California Highway Patrol (CHP). Through legislation, on August 14, 1929, California witnessed the evolution of traffic enforcement with the creation of a statewide law enforcement agency known today as the CHP. The purpose of creating the CHP was to provide uniform traffic law enforcement throughout the state.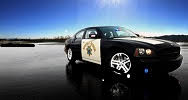 To this day, assuring the safe and efficient transportation of people and goods on our highway system, remains our primary purpose.
"The history of the CHP is storied tapestry," said CHP Commissioner Warren Stanley. "Today, we, as an organization, celebrate 90 years of serving the people of this great state, which is possible because of the dedicated women and men who make up the CHP and the support of the public and our traffic safety partners."
As California continues to grow and change, so does the span of enforcement responsibility of the CHP. When the organization began in 1929 with its 285 personnel, California had a population of roughly 5.6 million people and 2.1 million registered vehicles. Today, the CHP is comprised of nearly 11,000 dedicated professionals, uniformed and nonuniformed; California's population has dramatically increased to nearly 40 million people, with more than 35 million registered vehicles.
The size and responsibilities of the patrol have not been the only changes through the decades. Women joined the ranks for the first time in 1974, and various types of patrol vehicles have been implemented – including aircraft, horses, and bicycles. Tragically, in the CHP's 90 years, 231 officers have laid down their lives in service to the public.
For more on the history of the Department, take a virtual tour of the CHP Museum located at http://chpmuseum.org/.
"While the CHP continues to evolve as a law enforcement agency, the priority of the department and its personnel remains constant – fulfilling our mission while maintaining public trust," added Commissioner Stanley.
The mission of the CHP is to provide the highest level of Safety, Service, and Security