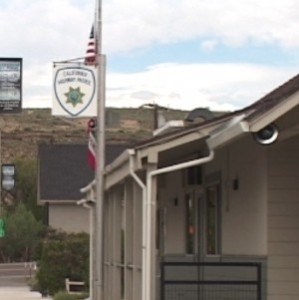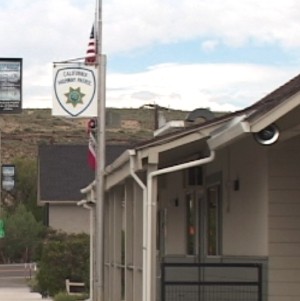 What started out as a traffic collision investigation ended with the arrest of a Mammoth Lakes man on domestic violence charges yesterday.
According to the Bridgeport California Highway Patrol Office, in late October, the Bishop CHP Office was notified by Northern Inyo Hospital of a wreck victim who had been admitted into their care. A Bishop CHP officer went to the hospital and interviewed a woman who said she was the victim of an injury traffic collision several days before and that an intoxicated driver was likely involved.
When it was determined that the incident may have occurred in June Lake, the case was sent to the CHP Bridgeport Office. Weeks of investigative follow-up took place which led officers to believe that no actual collision had occurred and instead the report of a wreck was an effort to "cover up a domestic violence incident."
With assistance from the Mono County District Attorney's Office, the CHP said an arrest warrant was issued for the domestic violence suspect, Colby J. Coats, 30, of Mammoth Lakes. Coats was arrested for felony domestic violence and booked in the Mono County Sheriff's Jail in Bridgeport on Wednesday.
The CHP noted that their agency does not normally conduct domestic violence cases. However, this investigation, they point out, began with the claim of an injury traffic collision. Officers said a significant amount of time had been invested in the investigation before determining there had been no traffic collision.