A routine traffic stop by the California Highway Patrol on Highway 395 near Pine Creek ended in the arrest of a man wanted by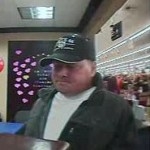 the FBI for bank robbery in Pahrump, Nevada.
A Pahrump newspaper said that on February 11 a man walked into a Smith's Food store, handed a bank teller a note and left with an undisclosed amount of cash. From a surveillance camera, law enforcement said they identified Charles Leighton, 47.
Officers issued a photo of Leighton's car, a grey Ford sedan with Nevada plates and issued a felony warrant for bank robbery.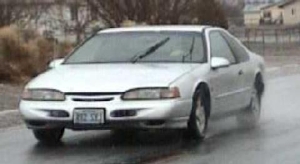 Authorities also said he may be armed and dangerous. The local CHP officer reported that he stopped Leighton near Pine Creek for a mechanical violation. A check of the vehicle and driver brought back the warrant and warning of armed and dangerous. Officers were advised that the subject would possibly shoot it out with law enforcement. Leighton was taken into custody without incident and booked at the Inyo County Jail in Independence.