PETS of the WEEK – July 3, 2012
RAMSEY is a very well behaved purebred Chocolate Labrador Retriever. You should see this guy walk on a leash—we're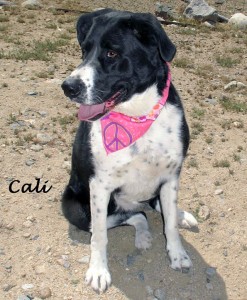 talking championship potential! And, he's a big sweetheart, too.
CALI
 is a lovable Bernese Mountain Dog mix. She is gentle, easygoing and loves being with her human pack, which makes her an awesome family dog. Don't miss out on this amazing adoption opportunity!
The Inyo County Animal Shelter has an amazing selection of adorable cats and lovable dogs. Please adopt one today. Visit in person on County Road in Big Pine or on-line at
www.ICAREforPets.org
. HOURS: Tuesday thru Friday, 10 am to 3 pm, Saturday and Sunday 11 am to 4 pm (closed Mondays). Phone 760-938-2715. 
Photos by Lisa Schade of ICARE