My Love, Cheryl Mack (Fansler) of Big Pine, Lost her fight for life with a brain tumor on Friday November 14 at 12:09 PM. She was 59 years old.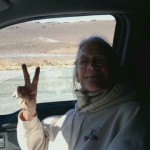 She is survived by husband BO Mack, son Byron Turner, mother Joy Fansler, brother John and Dennis Fansler their wife's Carol and Patty, sister Adena and Charlott and their children, step-daughters Sierra and Judy, nine grandchildren and numerous nieces, nephews, cousins, aunts and uncles. Cheryl was preceded in death by her dad Rowland Fansler.
She is leaving more friends than anyone could ever count!
A celebration of life and Potluck will be held noonish November 29 at the Mack Residence in Big Pine. B.Y.O.B.