More than four months ago, Mono Narcotics agents arrested Bill Crosby of Mammoth Lakes on marijuana allegations.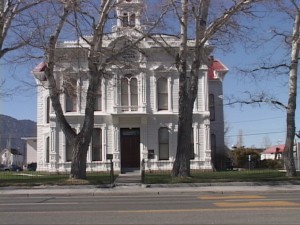 Charges are still pending. Crosby did file claims against Mono County and the Town of Mammoth Lakes, alleging false arrest and other violations. The Mono County Supervisors rejected Crosby's claim this week. The Assistant District Attorney said a draft Attorney General's opinion on medical marijuana is expected soon. Apparently this opinion could impact Crosby's case.
Crosby maintains he was following medical marijuana laws and should not have been subjected to a search warrant and arrest. He also alleges that some of his personal and real property were damaged.
Assistant District Attorney Tim Kendall said that he is still reviewing the evidence provided in the Crosby case. Earlier, the DA's office had indicated that they would like to see the Attorney General's opinion on medical marijuana law before filing against Crosby although that may not be possible. Kendall said the AG has done a draft opinion that is expected to go out soon to district attorneys throughout California. Once the DA's offer comments, the AG will likely issue an opinion publicly.