The Mono County District Attorneys Office has filed charges against the Victorville man who shot and killed a bear at Lake Mary on September 22.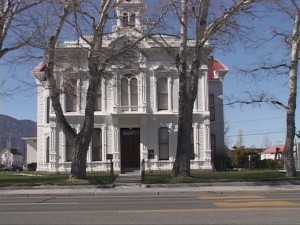 After a lengthy investigation that involved the Mono District Attorneys Office, Fish and Game and others, DA George Boothe reports that he has filed two misdemeanor charges in the case – unlawful take of a bear and shooting in an unlawful zone.
Shortly after the incident, Fish and Game officials said that a male subject was having a picnic with a female companion, when a female bear approached. The couple retreated from the 175 pound animal which then proceeded to eat their food. Another unknown person saw what was happening, approached, offered to scare or haze the bear away and did so. When the bear returned, the man went to his vehicleto retrieve a large caliber pistol and shot the sow from a distance of about 20 yards, striking the bear in the head.
Mammoth Wildlife Specialist Steve Searles has called the shooting, unprovoked. Forest Service Officials said that the man claimed self defense.
This case is expected to be on the court calendar in coming weeks.