On Tuesday, 47 year old San Francisco resident John Christiana was arraigned in Inyo County Court on charges related to the recent acts of vandalism at local trailheads.
Over the past several weeks, law enforcement officers across the Eastern Sierra reported a rise in vandalism cases, including vehicle windows smashed out at the Big Pine Creek and South Lake trailheads.
The vandalism extended beyond windows in the Big Pine Creek area. Inyo Sheriff Investigator Jeff Hollowell says that at least one vehicle owner reported a cut brake line. There were other reports of cut gas lines. Hollowell also says that he believes that Christiana was in possession of the object used to smash the windows out.
A DWP cabin above the trailhead was also broken into. Hollowell reports that fire arms and some jewelry from that cabin were found with Christiana when he was arrested.
There is enough hard evidence to indicate that Christiana is connected to the spree of vandalisms in the Bishop Creek and Big Pine Canyon area, Hollowell says.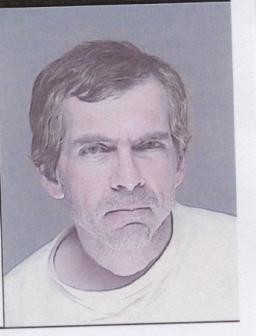 Officers report that Christiana was arrested Sunday after deputies noticed a strong smell of gasoline near the Lone Pine School. Officers say that the suspect was in possession of a vehicle reported stolen in July. Containers of gasoline were found in the vehicle, according to deputies. The suspect and the vehicle both smelled heavily of gasoline, officers say.
So far there have been no charges in the vandalism of the White Mountain Summit Station or other cases. The recent fire that destroyed the Forest Service Visitor Center at Schulman Grove remains under investigation. At last word the state and federal fire investigators had not issued a determination whether or not that fire was intentionally set. Until a determination is made, officials are being cautious not to make any connections that dont necessarily exist.
Hollowell says, it is critical to underscore that at this point the vandalism affecting the White Mountain Research and the fire at the Forest Service Interpretive Center are under investigation, and any tie-in is speculative.
Christiana was charged with grand theft, vehicle theft, burglary, and receiving stolen property. Officers say that the Inyo District Attorneys office anticipates that additional charges will be filed, which would include vandalism. Bail was set at $500,000.