Press release 
 On June 19, 2016, at
7:21 a.m.
, the Mono County Sheriff's Office received a call requesting that they check on the welfare of residents who live on a ranch in Chalfant.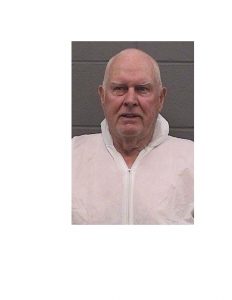 Responding deputies were met by one of the residents, Paul Harris, who was unharmed.
On the property they discovered the body of Mr. Harris's wife, who was deceased. Additional resources were called to the scene, and the investigation is ongoing.
Paul Harris was arrested for the charge of Murder and was booked into the Mono County Jail.
This press release was prepared by the Mono County Sheriff's Office and the Mono County District Attorney's Office, who are working together on the investigation.