Do you know what to do in an extreme emergency? A local group in Mammoth Lakes does, and they will offer training this Saturday and the following two Saturdays in October.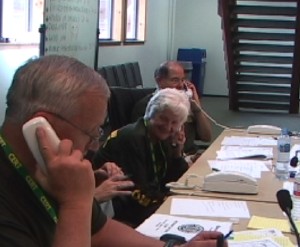 The group is known as Mammoth Lakes CERT, Community Emergency Response Team. Citizen volunteers train and prepare to help out first responders during times of disaster or emergency. CERT officials say their volunteers are used as a supplemental resource to provide basic care, stabilization and information until emergency responders can arrive on scene. They also focus on public education and training.
Saturday's training will happen in the Mammoth Lakes Fire Station Number 1 at Main St. and Forrest Trail from 9am until 5pm. They will teach emergency preparedness – care of self, family and neighbors, basic survival skills, basic first aid, basic fire suppression and many other skills needed during an emergency.
Go to their website for more information. www.tomlcert.com