In the continuing effort to keep Mammoth competitive with other ski areas such as Park City, a group of Mammoth locals has formed the Mammoth Center for Excellence Foundation. This ski foundation will help to build a facility where all of Mammoth's young athletes will be able to convene in one spot.
While the name of the Foundation may change (right now some say it mirrors the US Ski Teams "Center of Excellence" too closely) the purpose of the facility will remain the same. This purpose would be to provide a central location for the athletes to have lockers, training equipment, a place to meet with their coaches to review training videos, and all of the other facility-based needs young skiers, snowboarders, cross-country skiers and more need for successful training.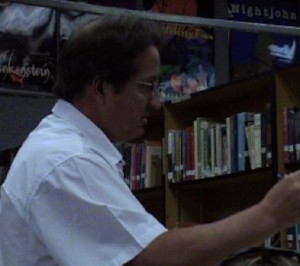 "It would be a way for competing kids to keep out of the way of visitors and have their own spot in order to be able to focus on their training," said Tom Cage who has recently been the mouthpiece for the effort.
The facility would most likely be built to the west of Chair 1, and would end up being a three-phase structure. The first phase would be built by the Foundation and would host all the winter athletes. According to Cage, the Board of the Foundation, which is comprised of Tony Colasardo, Austin Butner, Mark Brownlie and himself, along with numerous parents, athletes, and other interested parties, has already raised in excess of $100,000 as the seed money for the facility.
The second two phases would be built by Mammoth Mountain Ski Area and would host summer athletes in the second phase and would add a complete and bigger workout facility in the third phase.
In the coming year, Cage said the Foundation hopes to develop the plans and design for phase one as well as hold another fundraiser in early April 2010. The hope is to break ground on the facility in spring 2011.
"This facility has been a long time in coming but it is something we really need to have," Cage concluded.