Very few people enjoy racing across the room to get the phone only to pick up the receiver to find a mechanical voice trying to sell you something. Telemarketing calls have been a mainstay, minor annoyance for years, but so far the number of marketing calls you get on your cellular phones has yet to reach the level of calls that come in on land lines.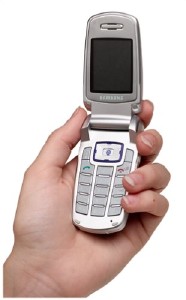 An e-mail message that telemarketers will soon be calling cell phones continues to circulate on the internet.
The e-mail message states that cell phone numbers are being released to telemarketing companies and you will start to receive sales calls on cell phones. Government officials say that this is not true.
When we called the Federal Trade Commission, the spokesperson explained that he has been trying to quash this e-mail message for years. He also explained that it is illegal for telemarketers to use automated dialer equipment to call cell phone numbers. This means that it is legal for live sales people to call cell phones, but the FTC official said that 99% of all sales calls are prerecorded and use the auto dialers.
This has not stopped some telemarketers from sending pre-recorded sales calls to cell phones.
The incorrect e-mail message steers the reader toward the government Do Not Call List, that blocks telemarketers from calling a cell phone or a land line. While it is illegal for most telemarketers to call cell phones, the FTC official did say that it cannot hurt to register your cell phone on the Do Not Call List.
If you are on the FTC's Do Not Call List and you receive a telemarketer call, you can file complaints with the FTC at donotcall.gov. If you are not on the list and think that you have received an illegal cell phone telemarketing call, you can register that complaint with the Federal Communications Commission or FCC at 1 888 TELL FCC.
If you do receive the e-mail about the telemarketers, FTC officials ask that you do not forward that message on.