An e-mailrumor that telemarketers will soon be calling cell phones continues to circulate on the internet.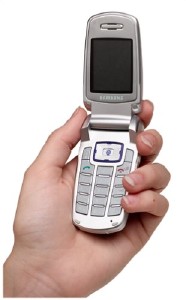 The e-mail message states that cell phone numbers are being released to telemarketing companies who will make sales calls to cell phones. Government officials say that this is not true.
Federal Trade Commission staff reports that this same rumor has circulated on the internet for several years. The spokeperson that we contacted says that the same e-mail has circulated for the past 5 years, and while it finally appeared to be dead, the e-mail has recently been resurrected. The spokesperson calls this e-mail rumor, a snake with a lot of heads.
The e-mail rumor says cell phone numbers go public this month, though there is no specific month stated. The e-mail rumor also reads, all cell phone numbers are being released to telemarketing companies and you will start to receive sales calls.
It is illegal for telemarketers to use automated dialer equipment to call cell phone numbers. This means that it is legal for live sales people to call cell phones, but FTC officials say that 99% of all sales calls are prerecorded and use the auto dialers. This has not stopped some telemarketers from sending pre-recorded sales calls to cell phones.
While it is illegal for most telemarketers to call cell phones, the FTC official did say that it cannot hurt to register your cell phone on the State/Federal Do Not Call Registry.
If you are on the FTC run Do Not Call list and you receive a telemarketer call, you can file complaints with the FTC at www.donotcall.gov. If you are not on the list and think that you have received an illegal cell phone telemarketing call, you can register that complaint with the Federal Communications Commission or FCC at 1 888 TELL FCC.
If you do receive the e-mail about the telemarketers, FTC officials ask that you do not forward that message on.