A whole new way to find out what you want to know – cell phone apps. For the eager to ski crowd, the Mammoth Powder Guide says it all. It's the official app of the Mammoth Lakes Chamber of Commerce.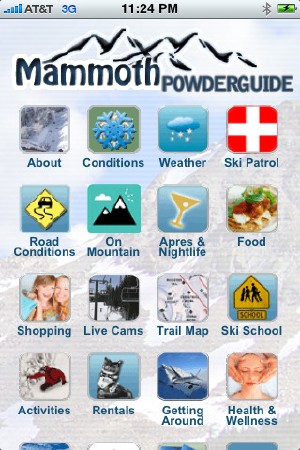 Developed by Powder Nation, and you can check it out online, the Mammoth PowderGuide gives you up to the minute information about weather and conditions, including restaurants, shopping, aprs ski, and nightlife.
According to the Town of Mammoth, this new little electronic app saves you both time and money with exclusive deals, GPS guided directions and one touch dialing.
Mammoth businesses are encouraged to submit their details, contact numbers and special offers to the Mammoth Lakes Chamber of Commerce.