Linda Gregg of Independence passed away at Renown Medical Center in Reno. She was born Feb. 25, 1965 in Fremont.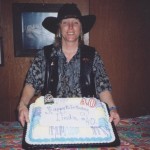 She was preceded in death by her mother, Marlene; father, Arthur; and brother Michael.
She is survived by her sisters Lisa Jacobs of Minnesota and Jeani Woods of New York; brother Steve of Grass Valley; and nephews
Chris and John of New York.
Linda was in Brownies and Girl Scouts and her mom was a den leader. After moving to Oregon, she raised dairy goats, market
lambs and market steer, and showed all of them for 4-H and FFA. She also adopted a wild mustang.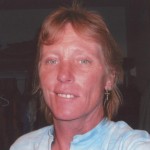 She was an above-average athlete and excelled at basketball and softball. She graduated high school in 1983, then attended Yuba
Community College. She was on the Yuba college softball team, playing catcher.
Linda had her first communion and went through most of her studies for confirmation, but was never confirmed, because when she moved to Oregon there was not a Catholic church nearby for her to be confirmed, so she attended the Episcopalian church instead.
Linda worked as a CNA for more than 20 years. She was also involved with the VFW Women's Auxiliary of Lone Pine.
A celebration of life will be held Feb. 21 at 1:30 p.m. at the Totem Cafe, 131 S. Main St., Lone Pine. The cost is $12 per person,
which will include half-back ribs, a baked potato, vegetable, side salad, dessert and a drink.
Those who are planning to attend are asked to RSVP by calling Rosie Gilmour-Young at 916-335-7553.