Diane Louise Markham, age 65, passed away on May 26, 2015 from her long battle with cancer at Southern Inyo Hospital with family at her side. A resident of Lone Pine California for 18 years, Diane was born in Southern California, on June 19, 1949.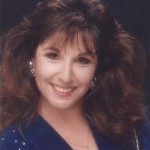 Diane was raised in Chatsworth, CA until 1960 when her family moved to South Lake Tahoe. There she attended and graduated from South Tahoe High School. She later moved to Southern California where she married, had and raised her family. She moved to the Owens Valley in 1996 from Antelope Valley, CA.
Diane loved people, animals and spending time with her family, especially her grandchildren. She worked at the Lone Pine Mobil for many years and always enjoyed working with the public.
She is preceded in death by her father, Fred H. Miller and mother, Barbara J. Miller. She leaves behind her daughter, LeeAnn McGuire; husband, Joseph and grandchildren, Jessica, Jenna and Joe Jr. of Lone Pine, CA; daughter, Elisha Willcox, her husband Jon; and grandsons, Joshua and Jacob of McKinleyville, CA. She also leaves behind her brother, David Miller of Fernley, NV and sister, Sue Lees of Winnemucca, NV.
Diane gave her heart to the Lord in 2000 and went home to him on that day. I love you Mom, you are my angel now!
A Celebration of Life will be held Saturday June 27, 2015 at Mount Whitney Baptist Church in Lone Pine, CA at 11:00 AM, with Pastor Terry Randolph officiating. Reception to follow.