The Mammoth Lakes man involved in a single-vehicle collision near Mojave has passed away from his injuries. A celebration of life for Bruce Capitain,.well known longtime Mammoth resident, isscheduled for Saturday.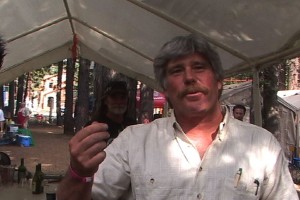 Capitain died Monday night, a week after the accident south of Red Rock Canyon on Highway 14. According to the CHP, Capitain drifted off the right side of the highway for an unknown reason and struck a concrete culvert before overturning. He was rushed to Kern Medical Center in Bakersfield with major injuries.
This tragedy has struck many Mammoth residents. To remember their friend, a celebration of life is scheduled for Saturday, October 10th, from11:00 a.m. to 2 p.m. at Hangar D1 at the Mammoth Yosemite Airport.