Laws Railroad Museum and Historical Site will be offering train rides on Friday July 2nd
and Saturday July 3 in the Death Valley Railroad car starting at 10:00 am each day,
and run until 3:00 pm. We will run later if the demand warrants it. Our usual price of $5
for people 13 years old and older still applies.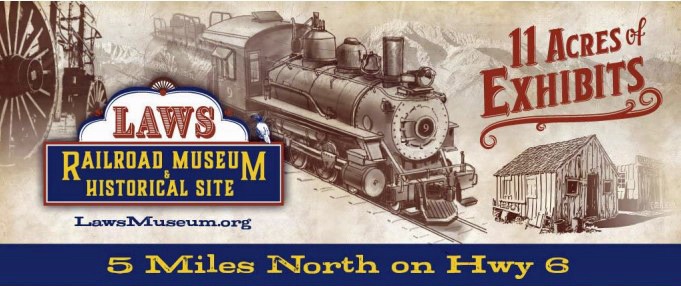 Restrictions due to the pandemic require face masks for rides, and social distancing is
required in the waiting and ticketing areas. The times between rides will be spaced out
to allow for necessary sanitizing.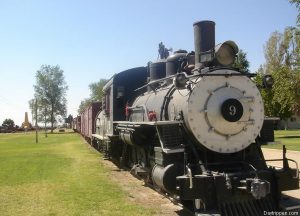 The complete train ride schedule for the balance of the year can be found on our website at www.lawsmuseum.org or by contacting the Laws Railroad Museum and Historic Site at 760-873-5950.
Private charter rides are available in the Brill car or "Old Smokey" mine train. Inquire at the Museum about availability for your event.
Laws Railroad Museum and Historical Site is honored to be here to preserve the rich
history of our Owens Valley community.