PETS of the WEEK – November 23, 2010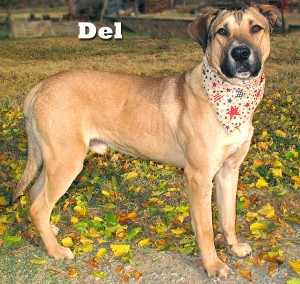 DEL is a handsome 11-month old Shepherd/Lab mix. He's sweet, mellow, gentle and just wants to please, which means he's a quick learner. Del is 100% adoptable and would fit in with a family with children or a single adopter. He's good to go!
IVAN is a darling Orange Tabby who was hanging around the White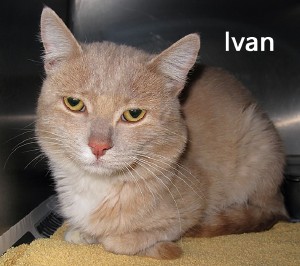 Mountain Research Station, living on handouts. With winter coming, the staff made the decision to turn him over to the animal shelter so this very affectionate boy could find a real home to call his own.
The Inyo County Animal Shelter has an amazing selection of adorable cats and lovable dogs. Please adopt one today. Visit in person on County Road in Big Pine or on-line at www.ICAREforPets.org. HOURS: Tuesday thru Friday, 10 am to 3 pm, Saturday and Sunday 11 am to 4 pm (closed Mondays). Phone 760-938-2715. Photos by Lisa Schade of ICARE