As Congress looks into extending the Car Allowance Rebate System also known as the Cash for Clunkers program, the two local car dealerships here in the Eastern Sierra both report that the program has been a success so far.
Launched at the end of July, the Cash for Clunkers program ran out of money when buyers across the nation headed to their local car dealerships to take advantage of up to $4500 in rebates on a trade in. The idea is to stimulate the economy by selling cars, but also take less fuel efficient vehicles off the highway.
Dick Perry at Perry Motors in Bishop reports that since the program started July 24th, he has sold at least twenty vehicles and says that the lot has been very busy. Bob Ellis at Eastern Sierra Motors has also seen a lot of interest from buyers.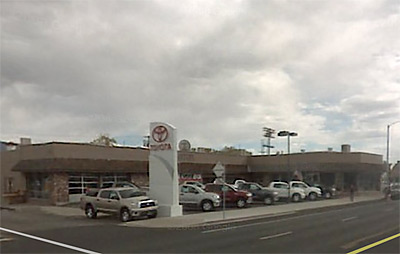 Early July was slow, possibly due to the fact that customers were waiting for the Cash for Clunkers plan to start. Perry says that once the program started activity went crazy. Its still crazy he says, with seven or eight people often on the lot at once. Ellis with Eastern Sierra Motors says that his staff has, put a lot of deals together. The Friday after the program started, was the biggest day in a couple of years, Ellis says.
Perry says that the Cash For Clunkers program has been very successful right here in Bishop, and that extends to the largest car market in the United States. Perry says that the Southern California region for Toyota sold 4600 vehicles in a week. Thats the best week theyve ever had in the LA region, he says, adding that the uptick in sales, reminds us of the old days that were not that long ago.
Both Perry and Ellis report that the cars coming in have been older vehicles with low gas mileage, while the vehicles being sold have better gas mileage, as the program specifies.