– Press release
Inyo and Mono Counties, CA: CASA of the Eastern Sierra, a non-profit collaboration and partnership between Wild Iris Family Counseling and Crisis Center and the Superior Court of California, for the Counties of Inyo and Mono, seeks dedicated volunteers to become CASA advocates on behalf of foster children.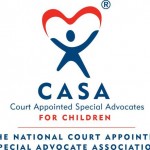 CASA (Court Appointed Special Advocate) volunteers are trained to lift up the needs of the abused or neglected child and to lift up the child's voice. After training and subsequent appointment by a judge, CASA volunteers are advocates for children whose futures rest in the hands of Juvenile Court judges.
CASA volunteers work one-on-one with the children, biological and foster parents, teachers, therapists, and others involved in the child's life. They conduct independent investigations of a foster child's circumstances, and communicate what the child desires or needs.
The CASA's findings are reported to the Court by the volunteer. Imagine being a child removed from your parents and placed in the home of a stranger. It's likely you are confused, frightened, and uncertain as to what the future holds.
The Eastern Sierra needs CASA volunteers for children such as these. By building a relationship with the child, CASA volunteers become a consistent and trusted adult in the child's life. The CASA is trained to provide the child with a sense of security, as well as serving in the critical role of being a voice, eyes, and ears for the child.
Interested volunteers must be at least 21 years of age and willing to commit at least one year to the program. Potential volunteers attend an orientation meeting, are interviewed, undergo a criminal background check, and complete up to 36 hours of free, in-depth training before being sworn as a CASA volunteer.
Lisa Reel, Executive Director of Wild Iris and CASA of the Eastern Sierra, declares "CASA volunteers are ordinary people who achieve extraordinary things. People of all backgrounds, careers, ethnicity, cultural experiences, and life experiences are encouraged to apply. You'd be astounded by what a difference a single person can make in the life of a child within our court system."
The next training is scheduled to occur in September and October of 2014. The training format involves in-person training on Saturday, September 27th from 9am to 12 at the Wild Iris office located at 150 N. Main Street in Bishop; for three weeks in October, there will be a weekly webinar meeting in the evening, with a final in-person training session Saturday, October 25th.
Those volunteers who successfully complete the screening process and training may be certified as Court Appointed Special Advocates for both Mono and Inyo Counties.
If you are interested in becoming a CASA, please contact Ginnie Bird, CASA
Volunteer Coordinator/Case Manager at (760) 873-6601 or [email protected]